Apple has announced iOS 11 in WWDC 2017. Like every conference, Apple revealed new iPhones with new iOS features. All of us stuck on iPhone only with its retina scan. There is a chaos for iPhone X Design. In spite of this, we'll try to cover major changes in iOS 11 which have overshadowed new features. This time Apple has majorly worked on User Interface along with the new frameworks for developers. If you talk about new user experience, then the texts are now bold in style while calculator and phone UI have the re-designed. Same you can say for the Lock Screen and Control Center.
New Features
Now, Lock Screen and Notification Center are combined. Now, you can see notifications on your Lock Screen.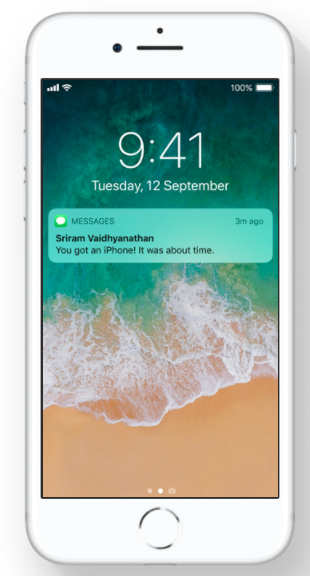 Control Center has redesigned completely and customizable as per your need. Now, it has 3D Touch for more options.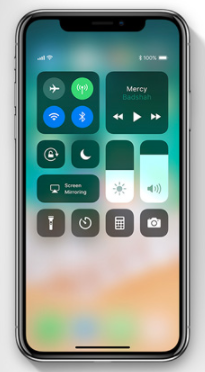 In iOS 11, Siri has language support translation with Chinese, French, German, Italian and Spanish. Siri's Voice has been revamped like a human. There is new jargon called, "On-Device Learning" which can be descibed as privacy-minded local learning technique which is used to understand a user's behavior and interest.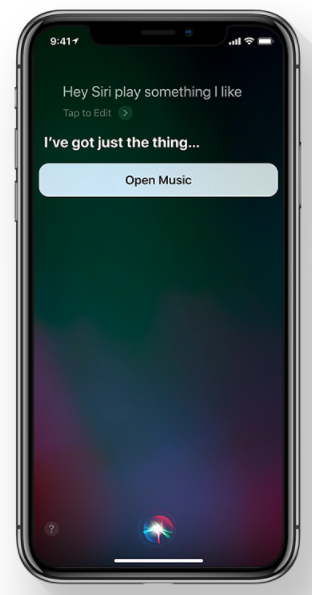 App Store UI has been revamped. From User Experience point of view, it has been changed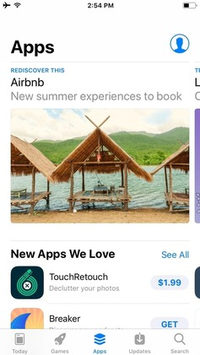 File App has been introduced. You can explore your iCloud Storage and third-party storage.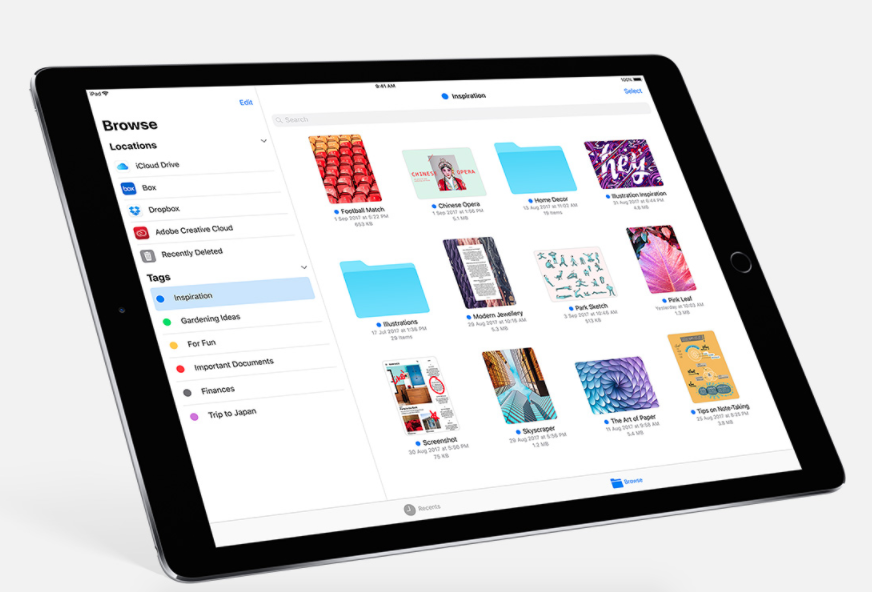 Messages have been integrated with iCloud
Now, You can do transaction from person-to-person via Apple Pay
Screen Recorder: You can record the screen activity.
"Don't Disturb while Driving " mode lets user blocks notification when your iPhone is connected to the vehicle via Bluetooth.
Smart Invert feature inverts the color of the screen except for the image.
Now, Camera has the inbuilt feature to scan the QR Code.
iOS 11 improved Optical Image Optimization, Flash photography and high dynamic range for portrait photo. Apple has introduced High-Efficiency Image File Format (HEIF) file format which will reduce the file size of picture sizes.
Dock has been introduced in iPad
iPad now multi-tasking screen where you can use two apps on single screen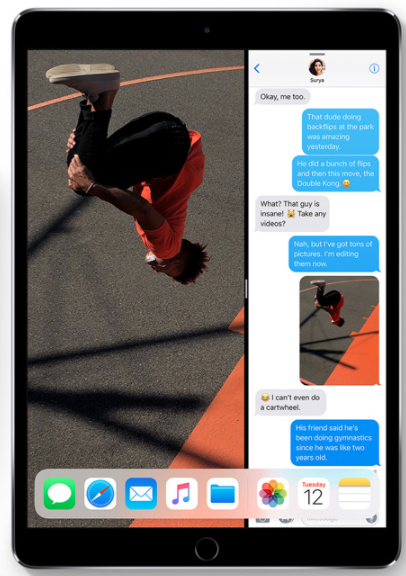 iPad comes up with Drag-and-Drop feature.
Improvised Apple Pencil. Now, it's more versatile, natural and powerful.
Apple Maps will provide indoor maps for Malls and airport.
For Developers
Apple is focusing on Machine Learning and Augmented Reality. So, this time they have launched frameworks for Augmented Reality (ARKit) and Machine Learning (Core ML).  ARKit will let you add augmented reality in your app or games. Machine Learning is on the peak, every conference has talked about it. Say, it Google, Facebook or Amazon. Apple has released CoreML framework for developers.
Along with Machine Learning, Apple has introduced NFC (Near Field Communication) framework called CoreNFC which has lets users communicate in the nearby environment.
Updates and Bugs in iOS 11
iOS 11 had a bug where Exchange Server can't send the email. It has been fixed in iOS 11.0.1 patch.
iPhone 8 and 8 Plus had an issue with earpiece where the customer had a crackling sound. This has been fixed in iOS 1.0.2 patch.
In iOS 11.1 new emojis have been added. Along with it, KRACK Wifi Vulnerability has been fixed.
iPhone X Screen would become unresponsive when there is a heavy temperature drop.  Image distortion for Live Photos and video has been corrected in iOS 11.1.2 patch.
For iOS consulting & development queries, please write us at sales@innovationm.com. Visit InnovationM